Accessibility in Preston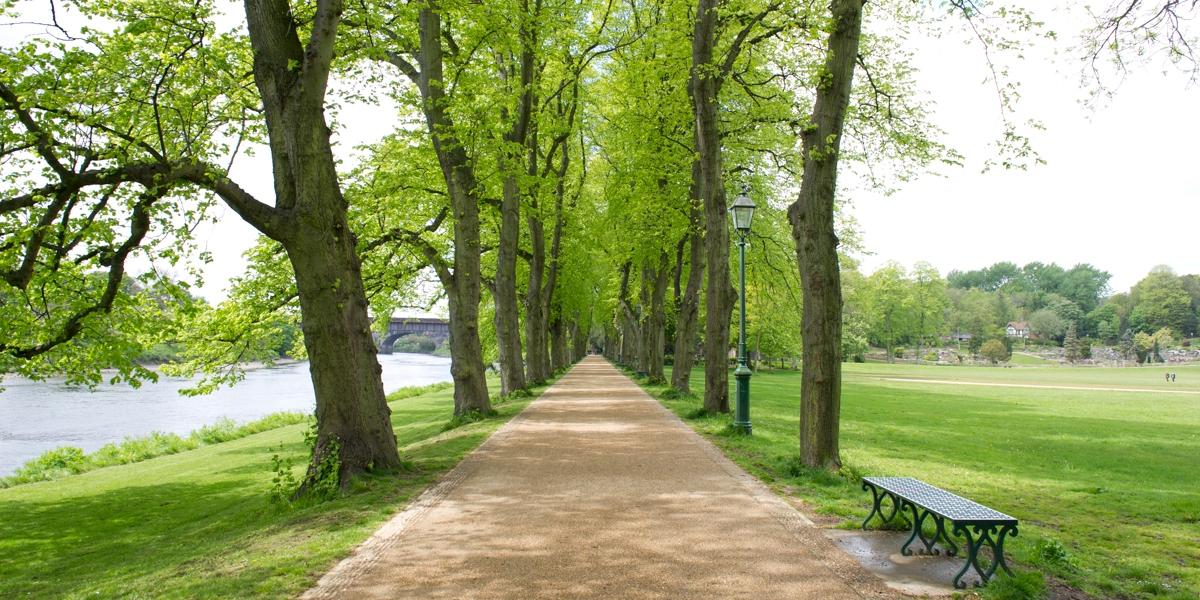 Explore Preston with ease, thanks to a variety of accessible options to help keep activities and days out inclusive. With regards to catering for individual needs and requirements, Preston's accessible choices mean everyone can enjoy the key sights and attractions the city has to offer - making this popular Lancashire city a great destination for all!
Accessible indoor activities
Preston's fantastic range of activities will surprise you with their accessible options, whether you're looking for something energetic or something more low key.
Cinema
Preston is home to three cinemas, all offering disabled access and facilities. There's the ultra-modern Vue Cinema, the traditional Odeon Cinema, ensuring all tastes are catered for.
Vue Cinema
Vue Cinema is located on Capitol Centre Retail Park, combining retail with entertainment on the outskirts of Preston city centre. Their facilities include:
Accessible parking for blue badge holders
Wheelchair access throughout the venue
Accessible toilet
Hearing loops at all counters
Audio description (select screens)
Infrared headsets
Wheelchair spaces and adjoining seats
Regular subtitled screenings
Autism-friendly screenings
Odeon Cinema
Odeon Cinema sits on the edge of Preston Docks. The cinema is home to an accessible Costa as well as being a top location for wonderful views around the Dock. Their facilities include:
Disabled parking
Full disabled access
Accessible toilets
Hearing induction loops at all tills and service points
Wheelchair spaces and companion seat
Infrared enabling audio description (select films)
Extra amplification headsets
CEA Cards accepted
Swimming
Preston offers two top choices of places to swim or relax in the pool. Both leisure centres are adapted for wheelchair users and include accessible parking, ramp access, accessible changing, a disabled toilet, a lift, a poolside hoist and poolside facilities. Choose from West View Better Health Leisure Centre, close to Preston city centre, or Fulwood Leisure Centre.
Curling
If you'd like to get stuck into a new hobby or try something fun then curling could be for you. The Flower Bowl Entertainment Centre is home to a wheelchair-friendly Olympic size curling rink. The centre is also home to a number of places to eat and drink so you can make a day of it.
Trampoline and inflatable
There's plenty fun to be had in special sessions at Preston's rtrampoline and inflatable parks, helping you enjoy the great facilities whilst escaping the noise and chaos.
Flip Out Trampoline Park offer Autism and disability sessions. Also offering ASD and disability friendly sessions is Wacky World, a unique inflatable assault course and arena. The arena is a fun experience for both children and adults, with their amazing games and activities taking place in a safe environment. The sessions also include a quiet room if needed and are run by fully trained staff.
Preston Space Centre
The Space Centre is located near Preston Docks and is specially designed for adults and children with special needs. The centre offers a flexible environment for families, carers, therapists and teachers, boasting three multi-sensory rooms.
As well as top facilities within the multi-sensory rooms, The Space Centre also has beautiful historical gardens to walk around, currently undergoing work to make them even more accessible.
Accessible adventures outdoors
Preston boasts a spectacular selection of parks, heritage and scenery to take in, many of which have accessible facilities.
Parks and gardens
Avenham and Miller Parks
Avenham and Miller Parks are beautiful, central, Victorian parks with an abundance of sights to enjoy. The parks' paths are well-maintained and disabled toilets are available. Some paths within the parks involve steep inclines, however, it is possible to enjoy the parks along the level paths by using the West Cliff or South Meadow lane entrance.
Winckley Square Gardens
Winckley Square Gardens provide a peaceful location in the heart of Preston city centre. The garden's have many different paths, some involving steep inclines. Three out of five of the garden's entrances are level and accessible, allowing parts of the gardens and its views to be enjoyed with ease.
Moor Park
Moor Park is Preston's oldest and largest park, involving many level and well-maintained paths to explore. Disabled toilets are also available in the Moor Park bowling pavilion.
Haslam Park
Haslam Park is a peaceful Edwardian park outside of the city centre. The park's entrances are suitable for disabled access and disabled toilets are available in the Haslam bowls pavilion during bowling season. There are level paths in the park, including a lime tree avenue, however, some areas of the park involve some inclines.
Ashton Park
Ashton Park is a large greenspace with a lot to explore. The park involves mainly flat surfaces and level paths. There is also on-site parking and disabled toilets are available in the bowls pavilion during bowling season.
Grange Park
Grange Park is a wonderful park for exploring some history, with the site of an old Victorian manor house within its picturesque grounds. The paths within Grange Park are level and well-maintained.
Ribbleton Park
Ribbleton Park is a place to visit for its greenspace and community gardens. The park has disabled toilets on-site and has mainly level paths.
Walks and tours
There are a number of self-guided city walks exploring the history and heritage of Preston. These walks take place within the city centre and come in various lengths and difficulties.
For more details on the walks available see Tours and Trails.
Brockholes Nature Reserve
Brockholes makes a peaceful and enjoyable visit for lovers of nature and wildlife. The reserve is also home to many regular events and activities as well as a cafe and floating visitors village. The floating visitors village includes accessible toilets and the site has disabled parking. Assistance dogs are welcome and most footpaths are level and surfaced.
For more details and an access guide visit Brockholes - Accessibility.
Accessible arts, culture and heritage
Explore Preston's arts and culture scene as well as its fantastic historical buildings.
Museums and galleries
The Lancashire Infantry Museum
For those into their military history, Lancashire Infantry Museum is the place to go. Located at Fulwood Barracks, the museum has wheelchair access, an accessible toilet, disabled parking and friendly staff willing to help with viewing the displays.
History and heritage sites
Ribble Steam Railway and Museum
If you're looking for a memorable day out, then Ribble Steam Railway Museum makes a great option. The unique heritage attraction has full disabled facilities with easy access to all areas. Ramped access is available to their specially adapted coach for wheelchair users and carers. Disabled visitors and their carers are charged at Concessionary Rates. There is also ample free car parking adjacent to the entrance, including disabled parking spaces right outside the doors.
Samlesbury Hall
If you're looking to absorb some history then look no further than Samlesbury Hall. The hall, built in 1325, is the perfect place to spend the day, with a restaurant, cafe, animals and a bee centre all on-site. The grounds are wheelchair accessible, with some galleries accessible by lift. The hall itself is accessible, however, due to the nature of the building, the upstairs rooms are not.
Preston Cenotaph
For even more history, The Preston Cenotaph sits on the Flag Market in the city centre. This structure is a Grade I listed war memorial and is certainly a sight to check off your list. With the location of the Cenotaph, you'll find it easily accessible to view.
Preston Docks
Preston Docks are steeped in history, once being the largest inland dock in Europe. There are great views of the city and the water, with level and accessible paths circling the dock. There are also some fantastic places to eat or grab a drink nearby.
Deepdale Stadium
For football lovers, Deepdale Stadium is a must see. The stadium can be viewed easily from the outside, with the Sir Tom Finney fountain also on the grounds. If you fancy catching a match, the stadium also provides full disabled access so you can enjoy the full experience.
Accessible annual events
Preston city centre hosts a number of annual events that are accessible.
The annual Pride event is held on the flag market, creating an open space filled with entertainment. The Caribbean Carnival, held in the Summer, is held on Moor Park, also creating an accessible open space where food, drink and entertainment can be enjoyed.
Preston also hosts Lancashire Encounter, an annual arts and culture festival taking place over a full weekend in September. The festival sees a huge number of events and installations around the city centre, with many of these accessible and changing places toilets at Preston Bus Station. For more details on the festival visit Encounter Festival.
Changing Places
Preston city centre is home to a Changing Places toilet facility, making it easier to visit city centre attractions.
For details of where you can find Changing Places toilets around Preston visit Changing Places - Find a toilet.